Dr. Marc Gottlieb uses his experience to relieve back pain and other ailments in his practice that focuses on pediatric chiropractic and sports chiropractic care.
Learn More
San Diego Chiropractor – Dr. Marc Gottlieb
Helping you achieve optimum levels of physical and emotional health
Dr. Gottlieb is a top chiropractor in San Diego working in family chiropractic. He specializes in children's conditions including ADHD, ear infections, autism, colic, acid reflux, and asthma. Dr. Gottlieb's pain management system concentrates on the nervous system and its relation to pain management through enhanced chiropractic techniques. Additionally, Dr. Gottlieb works with athletes to enhance their performance through chiropractic as well as people that have pain from auto accidents and trauma. Dr. Gottlieb is one of the most well-recognized chiropractic corporate speakers in San Diego and the Southern California region.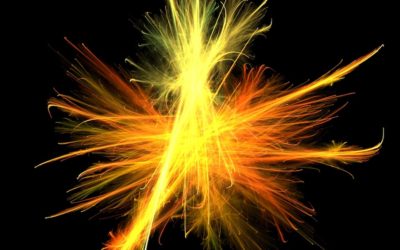 Neuropathy is not a single disease – instead, it is a complication found in a number of different underlying medical conditions. It can also be seen without the cause being diagnosed, when doctors called it "idiopathic." The term neuropathy is short...
read more
What Our Patients Say…
"DR. MARC CHANGED MY LIFE. I used to have constant pain in my legs and lower back as well as frequent headaches. Dr. Marc suggested I stop in when I ran into him at an event. Within a few visits my back and leg pain went away and I rarely have headaches anymore."
Mike U. – El Cajon, CA
"I was referred to Dr. Marc through a friend and never imagined I would find the best chiropractor ever! I've seen four other chiropractors and have never felt the kind of results I've had with Dr. Marc."
Kimmie S. – Coronado, CA
"Me and my partner have been seeing Dr. Marc for a little over a year. LIFE CHANGING. Physically, emotionally, even spiritually. "
Natalie C. – San Diego, CA
"We've been patients of Dr. Marc for several years. Everyone in the office is great…patient oriented, health oriented, uplifting. The best!"
Shelly V. – El Cajon, CA
"These guys are great! I am an athlete (and a klutz) and have a lot of injuries that they have helped work me through. One of which was bothering my hip for over a decade– less than a year here and it's vanished! I've come to them so cranky and in so much pain, and all they have is infinite patience and care. Very pleased!!!"
Louise W. – San Diego, CA
New Patient Exam – $39 Special Offer
When you schedule an exam with our family chiropractor, Dr. Marc Gottlieb, you will receive;
Computerized Spinal Analysis
Over $260 In Savings. Does Not Include An Adjustment.
Life Within Center
1452 University Ave.
San Diego, CA 92103