Our Chiropractic Services

Utilize the benefits to improve your performance or reduce pain. Find out how chiropractic care can benefit you.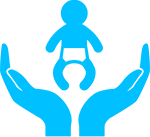 We specialize in treating babies with a misaligned spinal structure, also known as a subluxation and Certified in the Webster Technique.

We have extensive specialized training and experience in providing chiropractic care to pregnant women, babies, and children.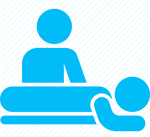 We have the most advanced adjustment techniques allowing us to help people with many different conditions.
New Patient Exam - $39 Special Offer
When you schedule an exam with our family chiropractor, Dr. Marc Gottlieb, you will receive;
Computerized Spinal Analysis
Over $260 In Savings. Does Not Include An Adjustment.