Helping You on Your Health Journey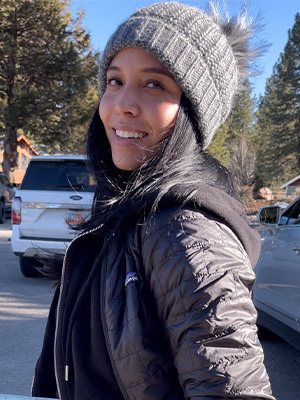 Gabriela Avila
CHIROPRACTIC ASSISTANT
Hi! I'm Gabriela! I am a Chiropractic Assistant at Life Within!
When I'm not at the office, I'm either at the gym, or at home relaxing doing nothing; more than likely eating pizza.
I've been getting adjusted for quite a while now and I can always count on my adjustments to make me feel better! Getting adjusted has helped with my range of motion, stiffness and realignment of my body, especially after lifting weights at the gym.
I work a desk job so my lower back can get irritated, but as soon as I get adjusted I feel relief and my posture is a lot better.
There's plenty of chiropractors out there, but nothing beats the energy of my doctors at Life Within. You could be having a bad day, but the minute you walk into our office you can feel the amazing energy and atmosphere!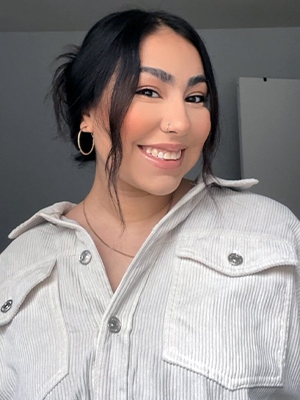 Mel Miramontes
CHIROPRACTIC ASSISTANT
Hello all, my name is Mel, short for Amelie! I am a current Chiropractic Assistant at Life Within Chiropractic.
I am originally from the Inland Empire; born and raised. I decided to relocate myself to beautiful San Diego in January of 2022.
I am a proud Latina and love embracing my culture. In my free time I enjoy working out and lifting weights which has become a daily routine in my life.
Besides working out, I enjoy hanging out with friends and visiting my family back home.
Chiropractic care has helped me with recovery in the gym and having good posture throughout my days at work.
I enjoy being the face to greet all of our amazing practice members! I've met so many amazing people and can not wait to meet many more!
Enrique Fonseca
DIRECTOR OF CLIENT SERVICES
Enrique Fonseca uses chiropractic to enhance his athletic performance.
Enrique runs with the San Diego Track Club and Front Runners of San Diego. He runs 5Ks, 10Ks, ½ marathons, and local track meets. To help him remain competitive, Enrique regularly receives chiropractic adjustments to enhance his athletic performance.
Chiropractic has made a difference in his life.
After years using chiropractic to help battle chronic fatigue and migraines, Enrique decided to pursue a career in the chiropractic profession.
In 1992, he earned a Postgraduate Certificate as a Chiropractic Assistant from Los Angeles College of Chiropractic. Later, he received a Bachelor's Degree in Business Administration with a minor in Human Resource Management. He has been a dedicated team member of Life Within for over 20 years since 2001.